LPR's Premier Autocross Program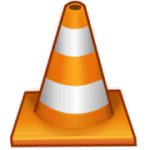 Autocross is the perfect place to share your driving enthusiasm while safely taking your Porsche and your skills to their limits. LPR's autocross program is held at Marina Airport. Our AX team sets up challenging courses outlined by orange plastic cones on the tarmac. The goal is to run the course in the shortest time possible.  Every run is timed electronically with one second added for each cone tipped over. Drivers can measure their progress throughout the day, and enjoy some spirited but friendly competition. Autocross is also a driver education class; there are qualified instructors available at each event to help you learn how to best approach the course.
LPR Proudly Presents….
"The Autocross Driving Experience"
Modeled after PCA's Taste of the Track/Track Sampler program, you are now able to experience autocross, by riding along with an Instructor for a hot lap around an autocross course at any one of our regularly scheduled autocrosses.

You must be of legal age, have signed a waiver and for nominal charge of $5.00, you will be able to be in the passenger seat with one our fantastic instructors, as they take a 'run' for time. If you have always wanted to give AX a try, but didn't want to get behind the wheel here's the way to "Experience Autocross".
Autocross Frequently Asked Questions
Determine your car's class here
2018 Classify