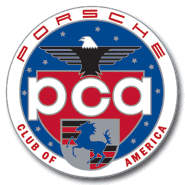 The Porsche Club of America (PCA) celebrates the finer things in life. We desire the comfort of good friends and good conversation, and we praise to a fault the world's finest automobile. We race each other, show our prized possession, conduct rallyes, autocrosses and tours. We know our Porsche, or Porsches if we're lucky, inside and out. We even have an award-winning magazine,
Porsche Panorama
that tells our stories and provides an insider view to everything Porsche.
Click here to see the PCA National Calendar.
\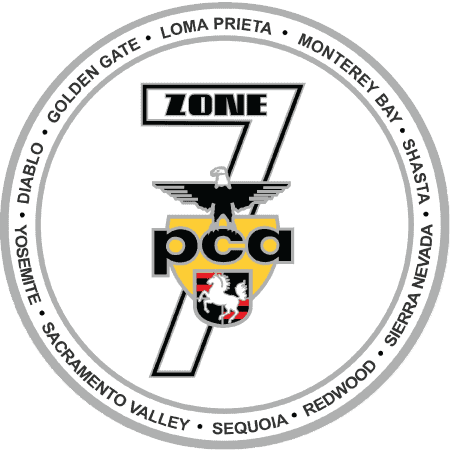 Porsche Club of America is comprised of 139 chartered regions grouped into 13 Zones. The purpose of the Zones is to provide Region representation to PCA-National, to convey regional interests and guide National in the Club's priorities from the local levels. LPR is part of
Zone 7
along with Diablo, Golden Gate, Monterey Bay, Redwood, Sacramento Valley, Sequoia, Shasta, Sierra Nevada and Yosemite Regions.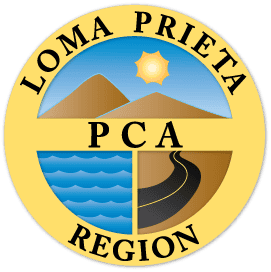 LPR is dedicated to building a community of Porsche enthusiasts offering exciting events and activities for everyone. Members enjoy our top-notch autocross and driver education events, helpful technical sessions, intriguing rallyes, fantastic one-day and overnight tours through the best Bay Area back roads, festive social events and successful fundraisers to support area non-profit organizations.
Geographically located between PCA's Golden Gate Region and Monterey Bay Region, the Loma Prieta Region (LPR) received its charter from National PCA on March 18th, 1970. LPR is named after the highest mountain of the Santa Cruz Range, and our badge depicts the mountains, ocean and winding roads of that beautiful area, so well adapted to sports car club pursuits and the legendary handling of the Porsche vehicle in particular.
We were formed out of a desire to be a PCA region that would be smaller than most of the neighboring regions, but composed of an active core membership. Participation and activity was foremost in our quest to be a successful region, and remains strongly emphasized and encouraged more than 40 years later.
We worked hard to build our region, and we played hard too! We became known as the "Good Times Region", and received PCA's highest honor, "Region of the Year", the finest in the United States, with a mere 40 or so members, and within only two years of our formation. We gained the same honor again a decade later.  Our monthly newsletter, "The Prieta Post" won the Paul Heinmiller Award as the best PCA newsletter of its class and continues to be an important part of our club.
Today our membership has grown to approximately 500 enthusiasts. We invite you to join us! Sign up for our newsletter, peruse our website and visit us on Facebook and YouTube.
We hope to meet you soon!